Please check out our FAQs page (here) for more information, to include our Booking Policy for any cancellations. Thank you!
360+ Custom HD Video Package
VID-360HD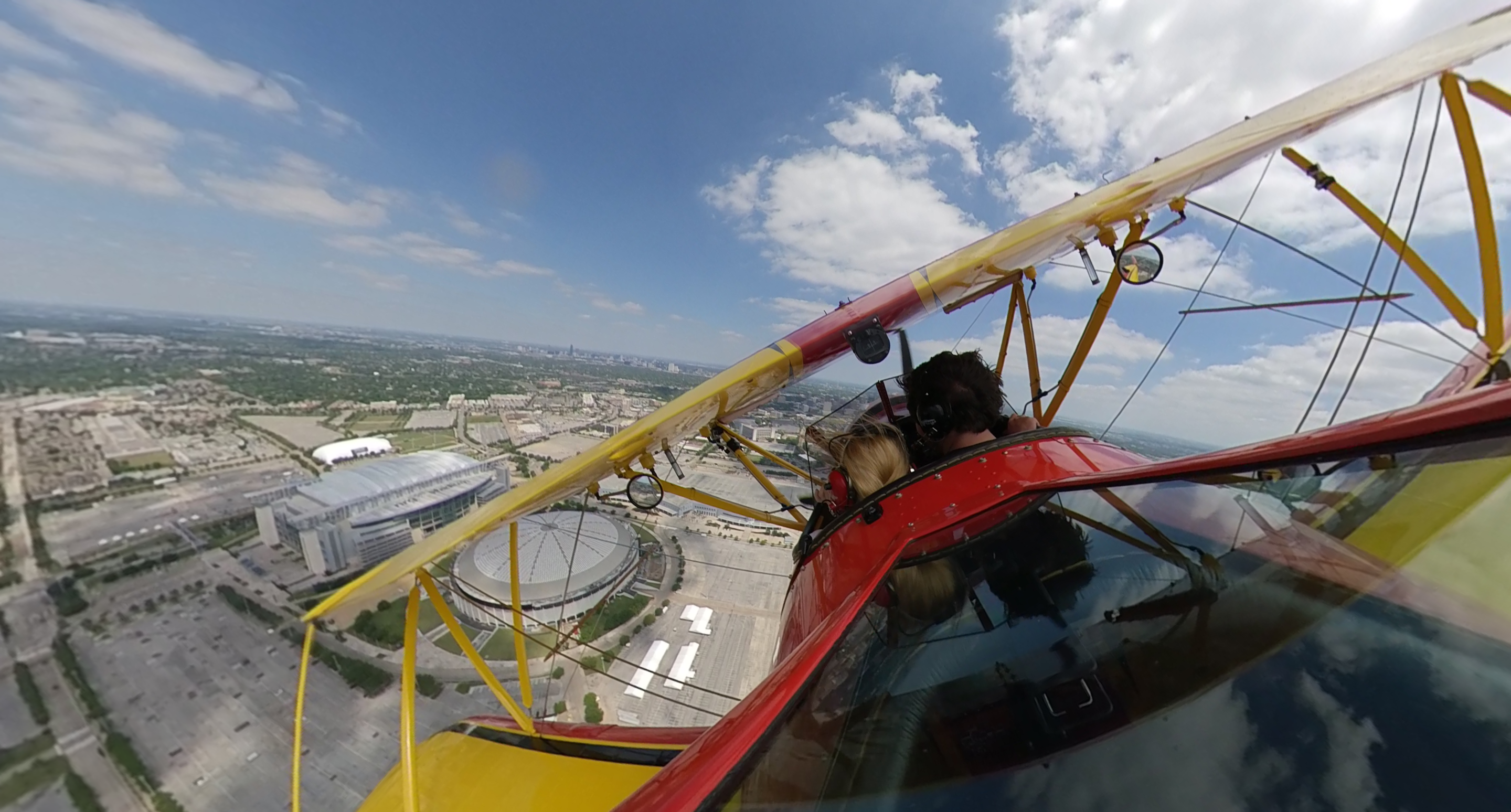 This is an amazing package! Receive a free t-shirt with your purchase of full price 360+ video package. Up to $20 savings. Simply check the appropriate box when choosing your flight option(s). You can add video to your cart here for the special discount, or select video options with your flight package.
Save your memories, show family and friends! This package comes with custom videos added, included highlight clips and voice/music editing. Our 360° camera will record your entire flight, simultaneously recording in every direction...saving more than you can catch during flight! See our Video page and YouTube profile for more detail.
360+ comes with the additional HD GoPros. We have three GoPro cameras available to capture shots both outside the plane and inside the cockpit. There is a camera mounted on each wing and a third available to capture video along with audio inside the cockpit. Check out our galleries (click here)!