Please check out our FAQs page (here) for more information, to include our Booking Policy for any cancellations. Thank you!
RECRUIT GIFT CERTIFICATE
F00REC-GC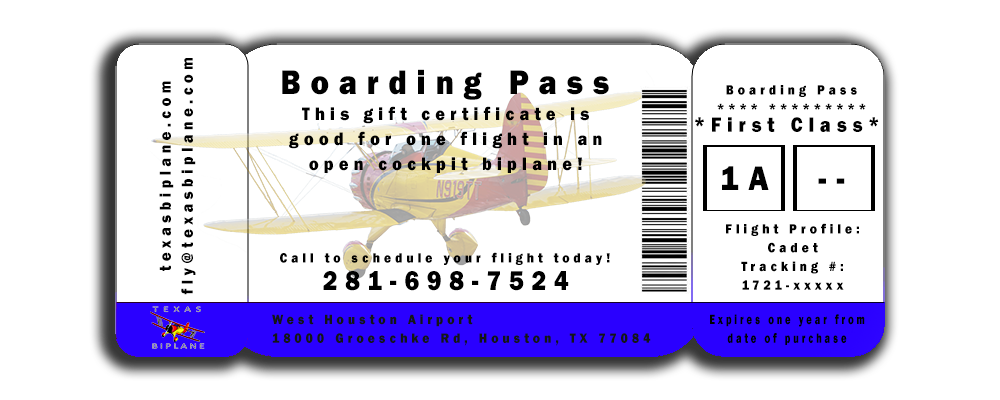 Give the gift that will be remembered forever!
The lucky passenger(s) will jump into the front seat and experience exciting views at 100mph around the airport. Takeoff, low approaches, overhead the airport...viewed from an open cockpit! Check out the awesome Texas Biplane videos link to capture your experience with advanced camera technology!
The takeoffs and landings in the open air are amazing! 10-15 minutes around West Houston Airport.

Check out the video options for discounted prices!

Add a 2nd passenger!
Add a passenger (15)