Please check out our FAQs page (here) for more information, to include our Booking Policy for any cancellations. Thank you!
NAVIGATOR
F02NAV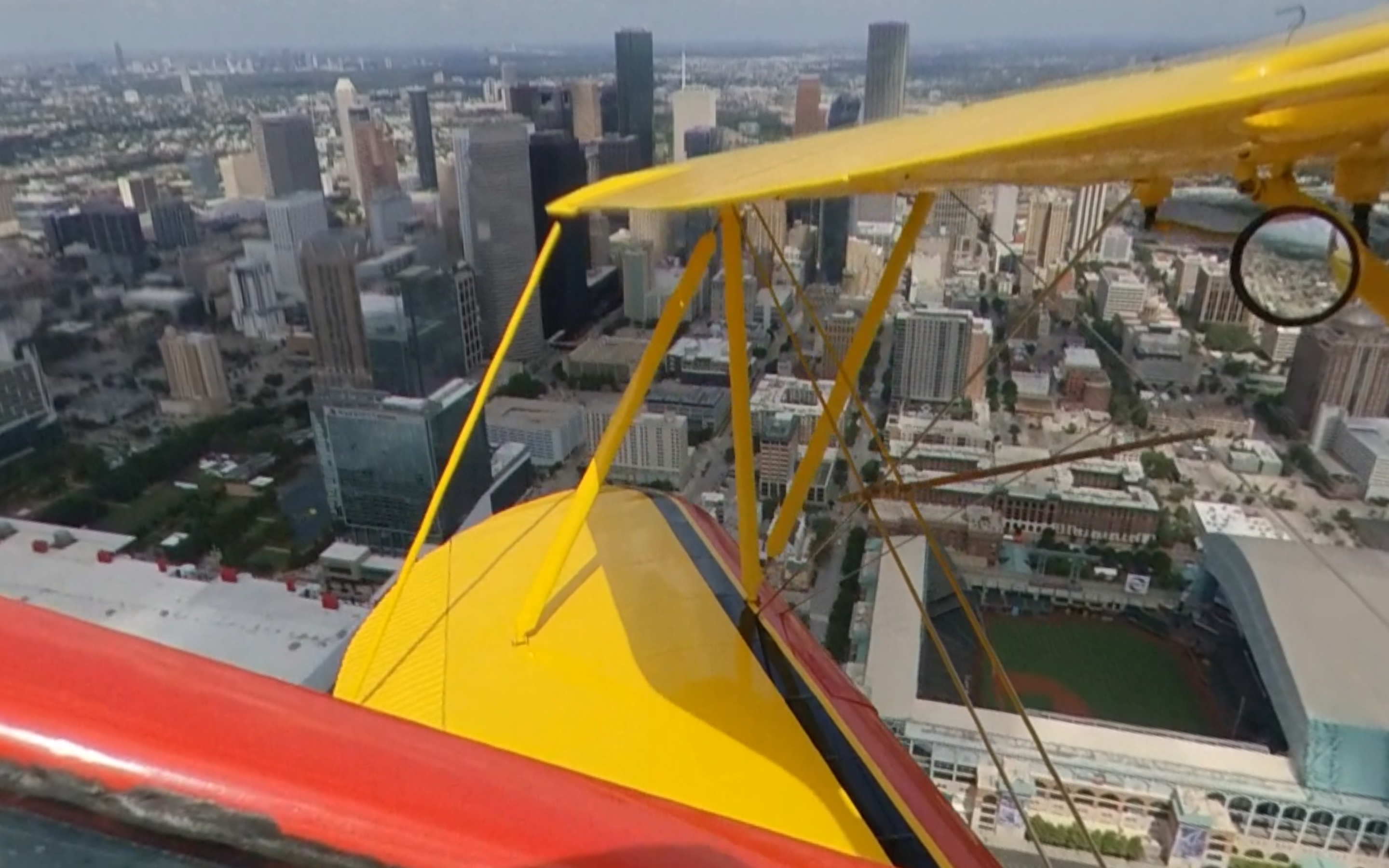 Two amazing options - scenic views over downtown Houston or try barnstorming over the Brazos River!
Here is your chance to see Houston like never before! Circle around downtown in the air corridor, head south to see NRG Stadium and the Astrodome! The views are spectacular from heights lower than the top of some of the buildings downtown. Views over the Galleria along the way.
If you prefer a more active profile, we can head southwest to fly low over the trees and open fields...and make heart-pumping passes down the Brazos River!
35-40 minute flight for each profile. Custom options exist - let us know if you have something in mind!


Add a 2nd passenger for only $29!
Add a passenger (29)
Free T-shirt with 360+ HD Video Purchase
I would like a free T-shirt with my 360+ HD videos! (0)
Custom Gift Certificate
I would like a custom gift certificate sent to the email used during checkout. (0)